The relationship between horses and humans is thousands of years old, and the power of the horse has long been a source of inspiration for people throughout the world. The process of partnering with horses to promote emotional growth and learning while helping to facilitate healing has now gained national recognition. Harmony's equine assisted therapy program, The Barn, is dedicated to strengthening children, families, and individuals through the use of an innovative and highly effective treatment approach that integrates horses into the therapeutic process. Our professionally trained staff combine evidence-based modalities such as the Neurosequential Model of Therapeutics™, Eye Movement Desensitization and Reprocessing (EMDR), and Sensorimotor Arousal Regulation Treatment (SMART) with the experiential component of equine assisted therapy to empower our clients to live their best lives. By relating their experiences with the horses to interpersonal relationships and other issues in their lives, our clients experience positive change as they examine their thoughts, feelings, and behaviors through this unique lens.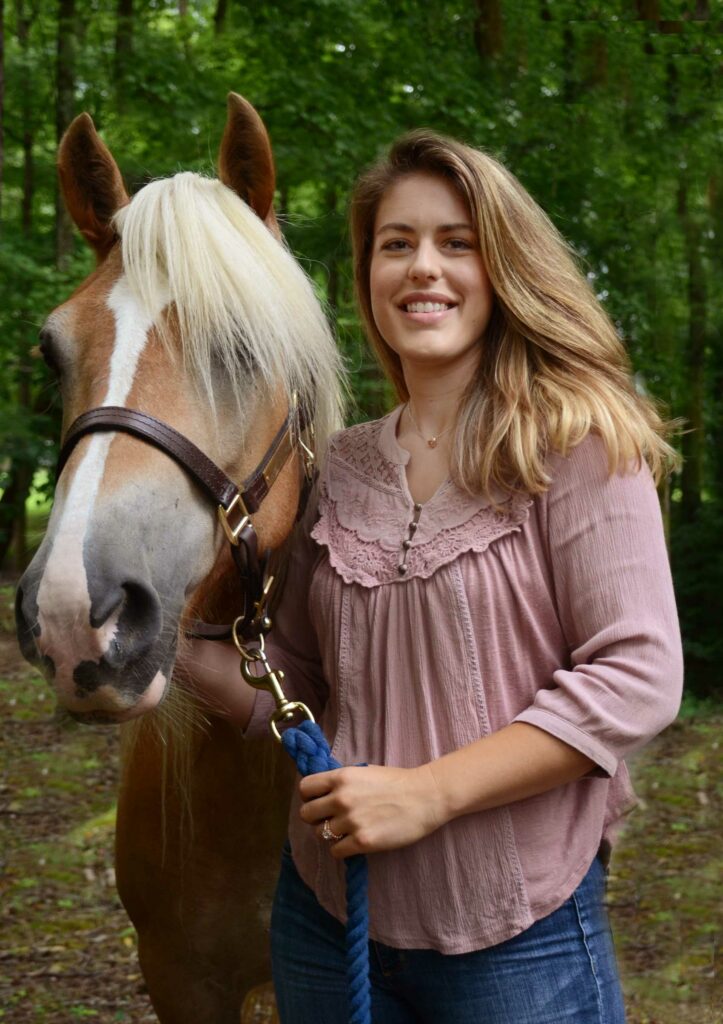 Individual & Family Therapist
Trained in the NMT™ and Natural Lifemanship, Caroline offers equine-assisted therapy sessions at Montvale.
Interested in Getting Started Today?