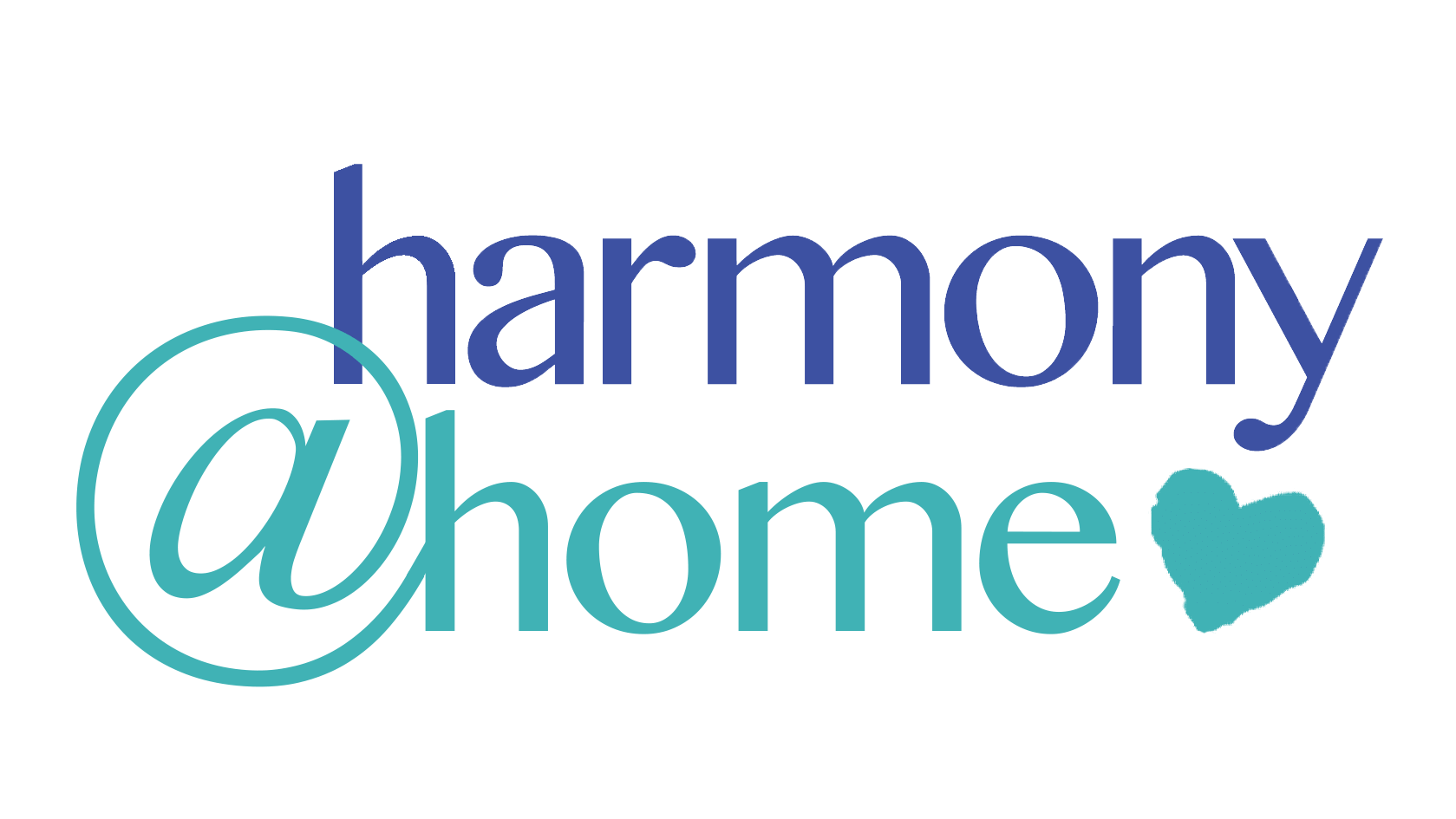 Developmental Timeline
This timeline outlines the Physical Development, Cognitive Development, and Social Emotional Development of children from birth through early adulthood. It also provides information on activities for sensory interventions.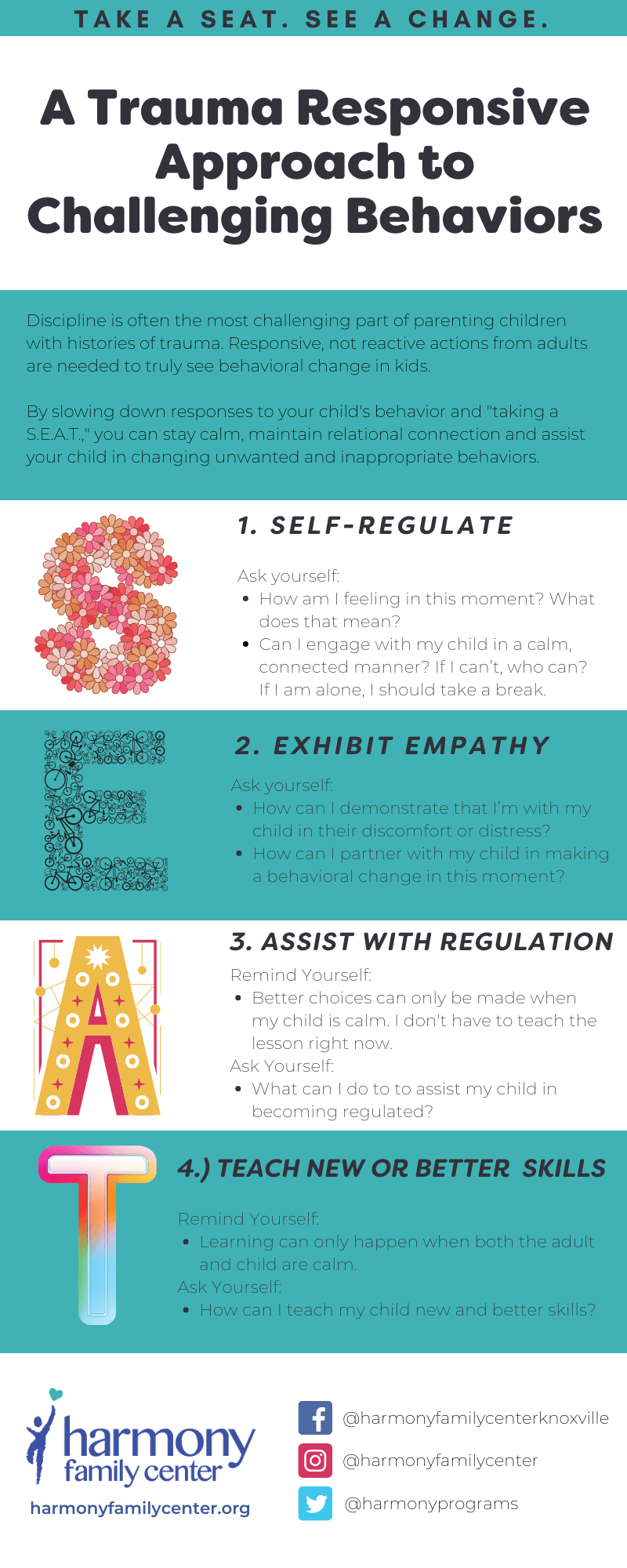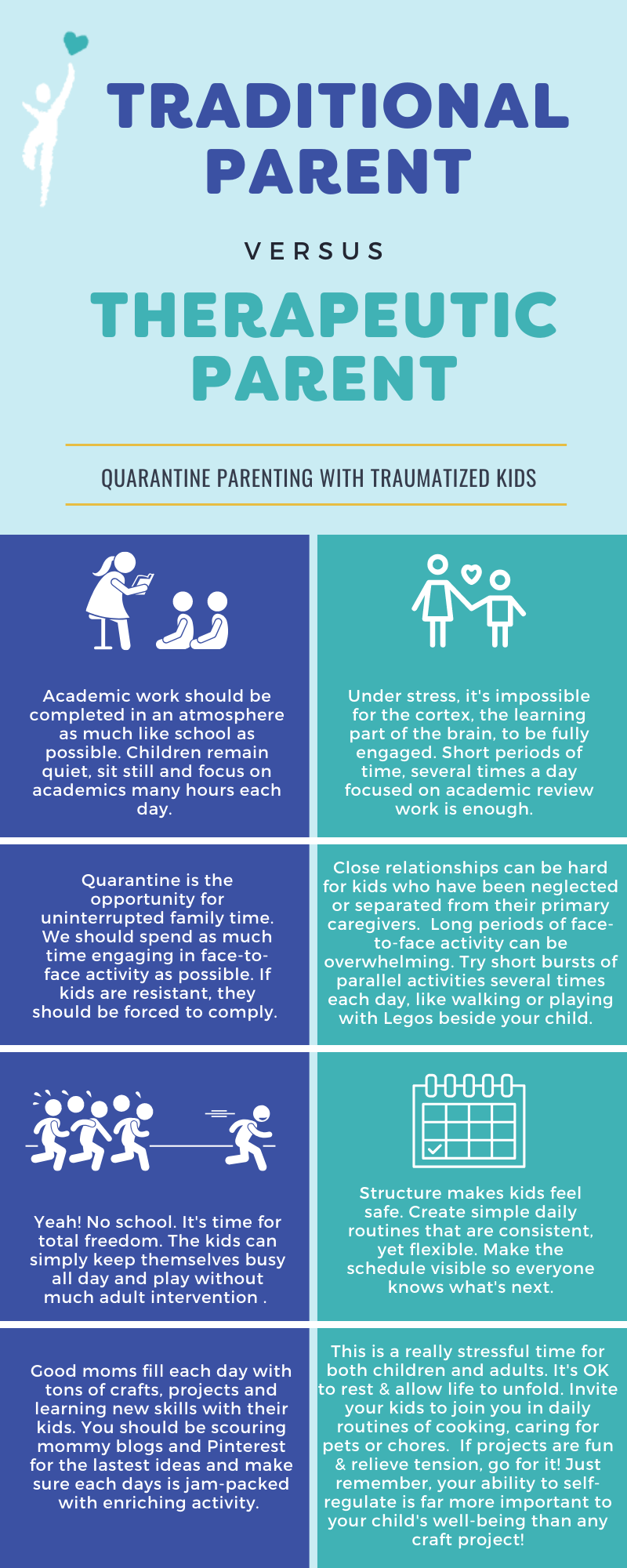 Attachment Challenge
Although the challenge of being out of your routine and unable to be out-and-about can be tough on all families, for families parenting kids with attachment challenges it can be even more trying.
Interested in using all this togetherness as a time to mindfully build attachment? Use this chart, with helpful hints and tips, to help you stay on track using small gestures to create and strengthen attachment with your child.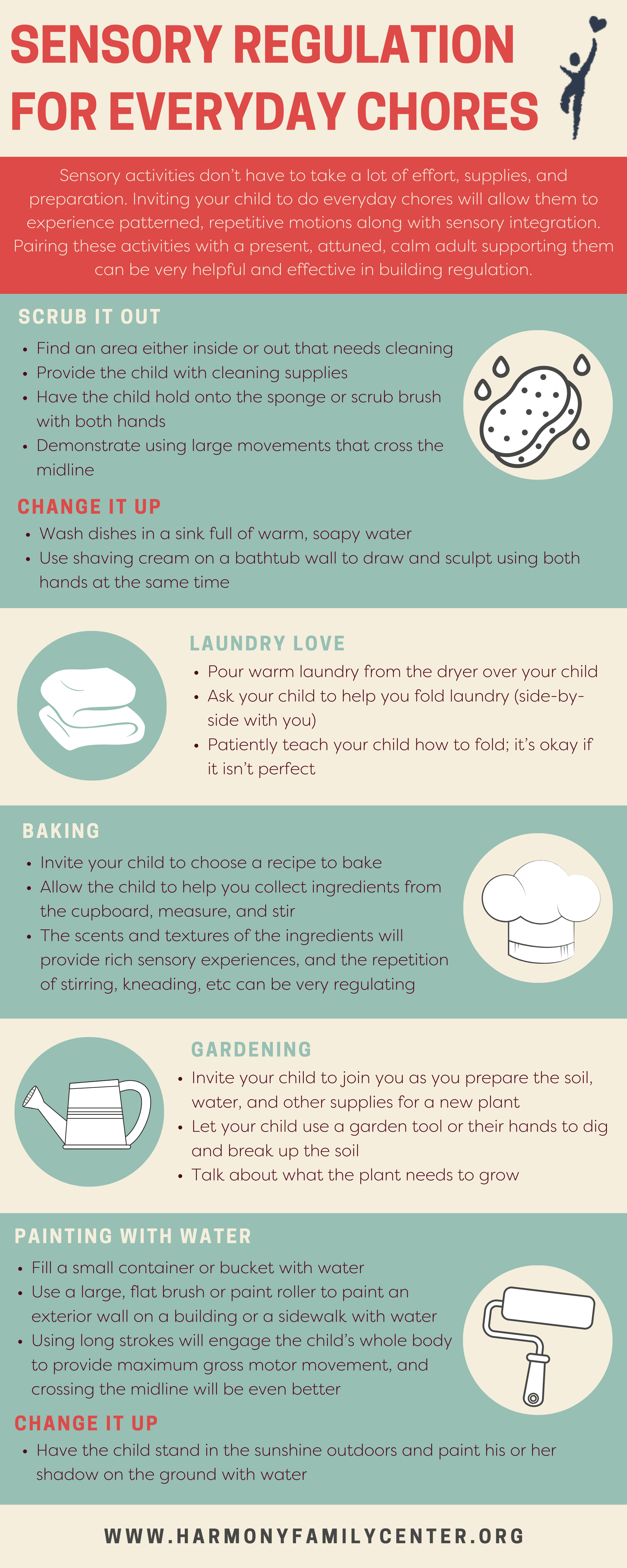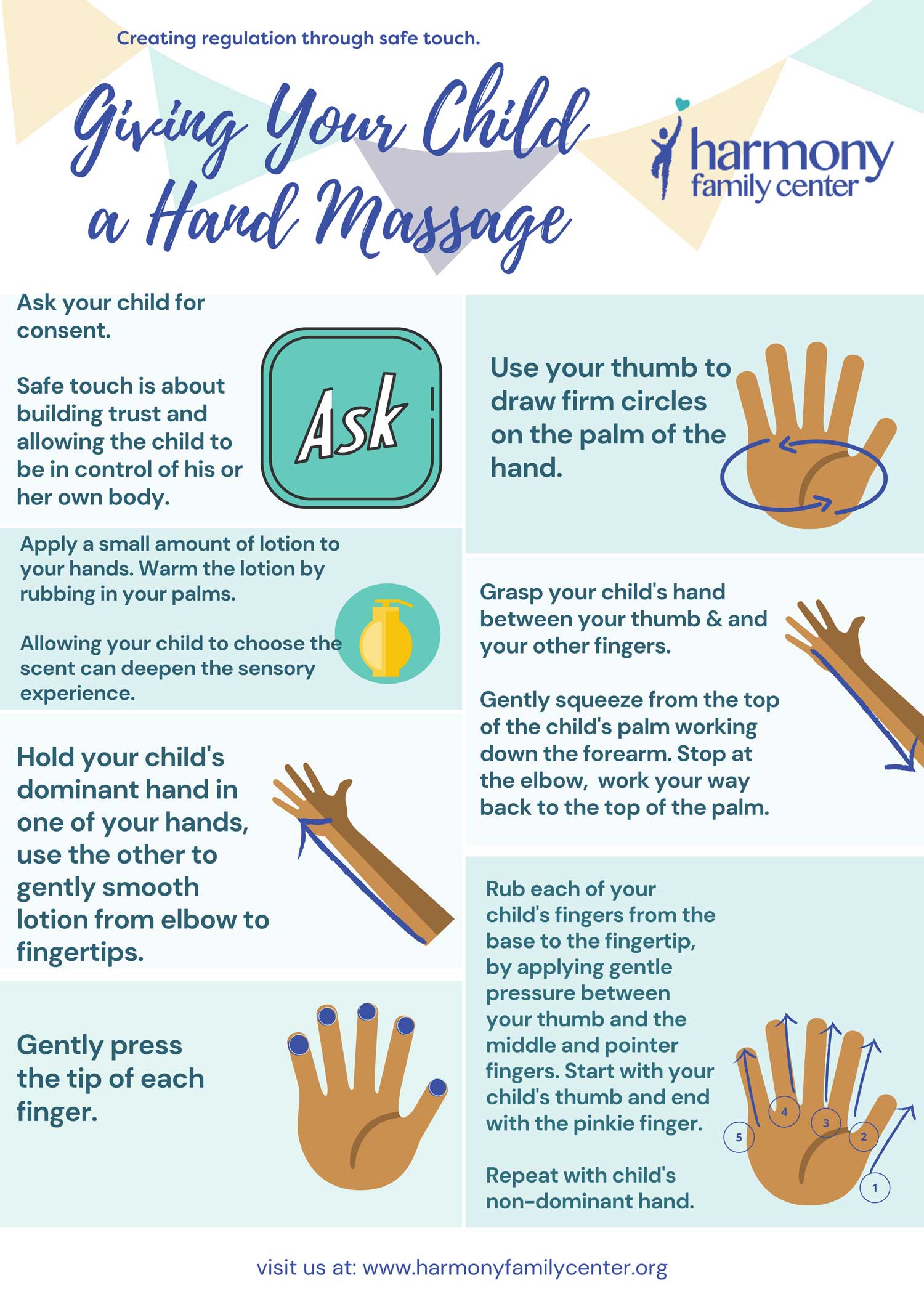 Regulation Rocks!
Each day of the week, try out these different physical, relational, and sensory activities with your child to work on developing regulation in the midst of this challenging time.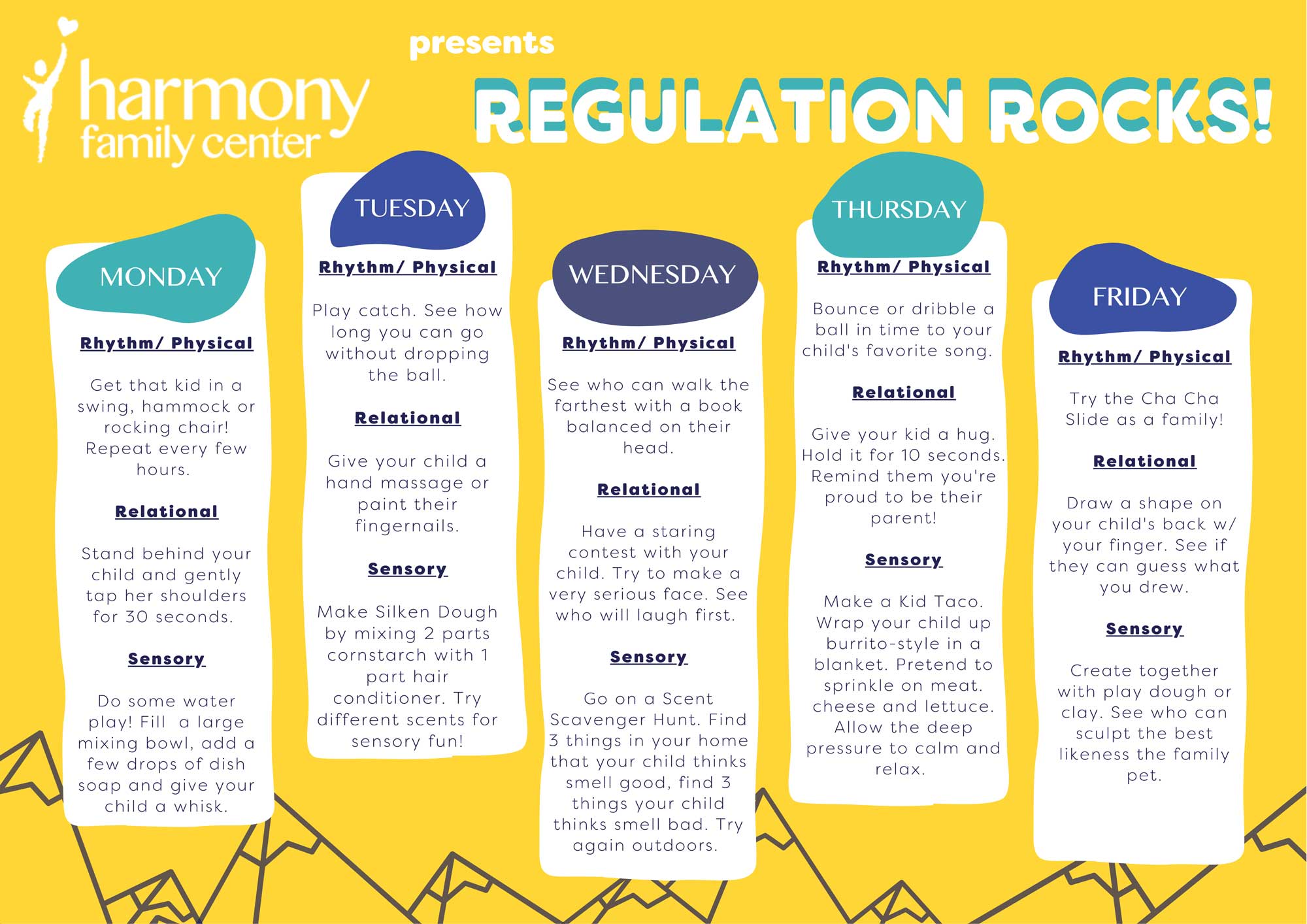 Howie the Harmony Man
Download
and print out Howie the Harmony man, then color and decorate him however you'd like. You can use Howie in a lot of the other activities and resources found on this page!

Howie the Harmony Man is looking for some new pen pals!
Write him a letter and mail it to:
Attn: Howie
4901 Montvale Road
Maryville, TN 37803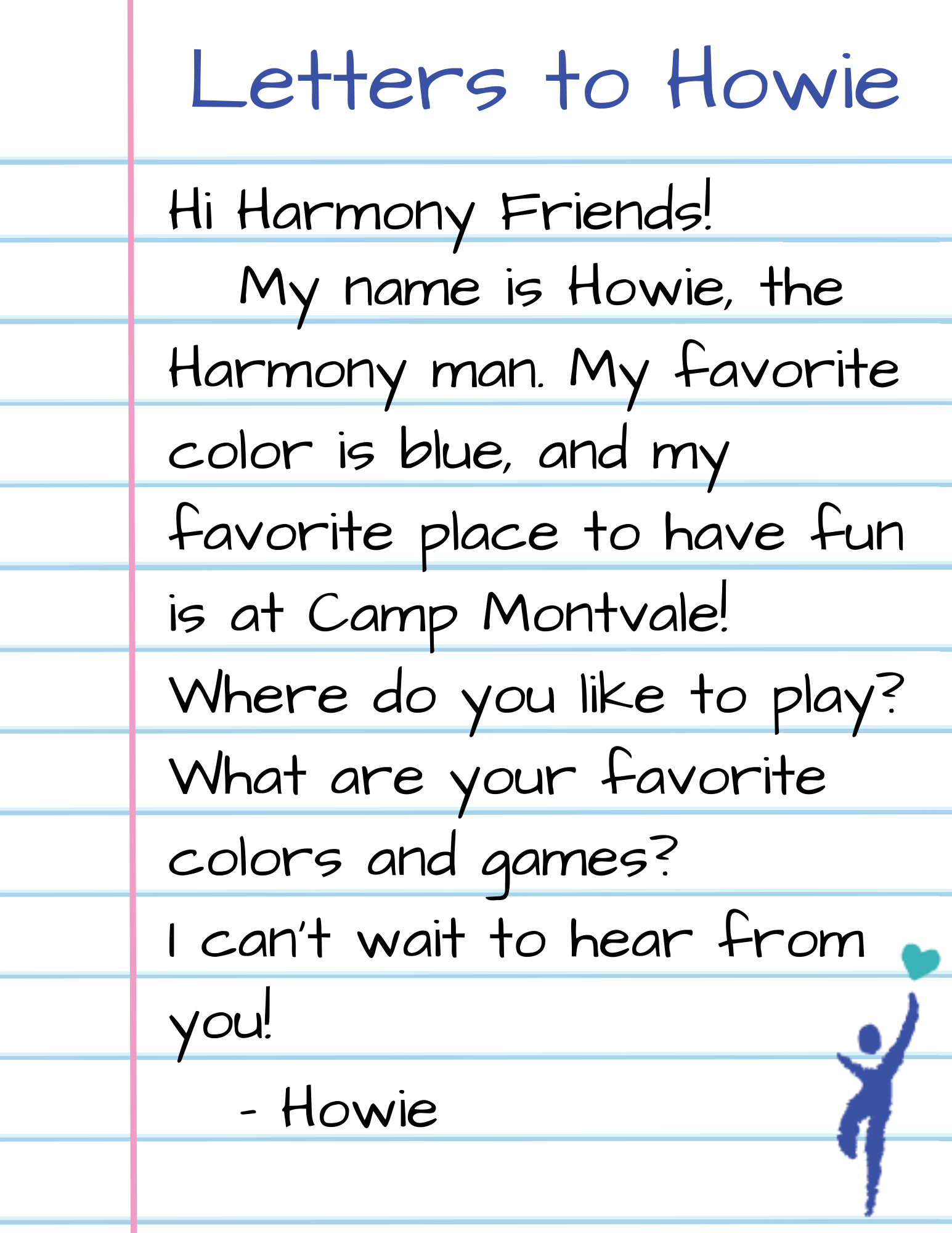 Beach Mindfulness Activity
Watch the video below and complete the 5 Senses Mindfulness Activity sheet.
Frozen 2 Sensory Crafts
Have you seen Frozen 2 yet? Join Elsa and Olaf in the snow by creating your own Falling Snow Sensory Bottle and Puffy Snowman!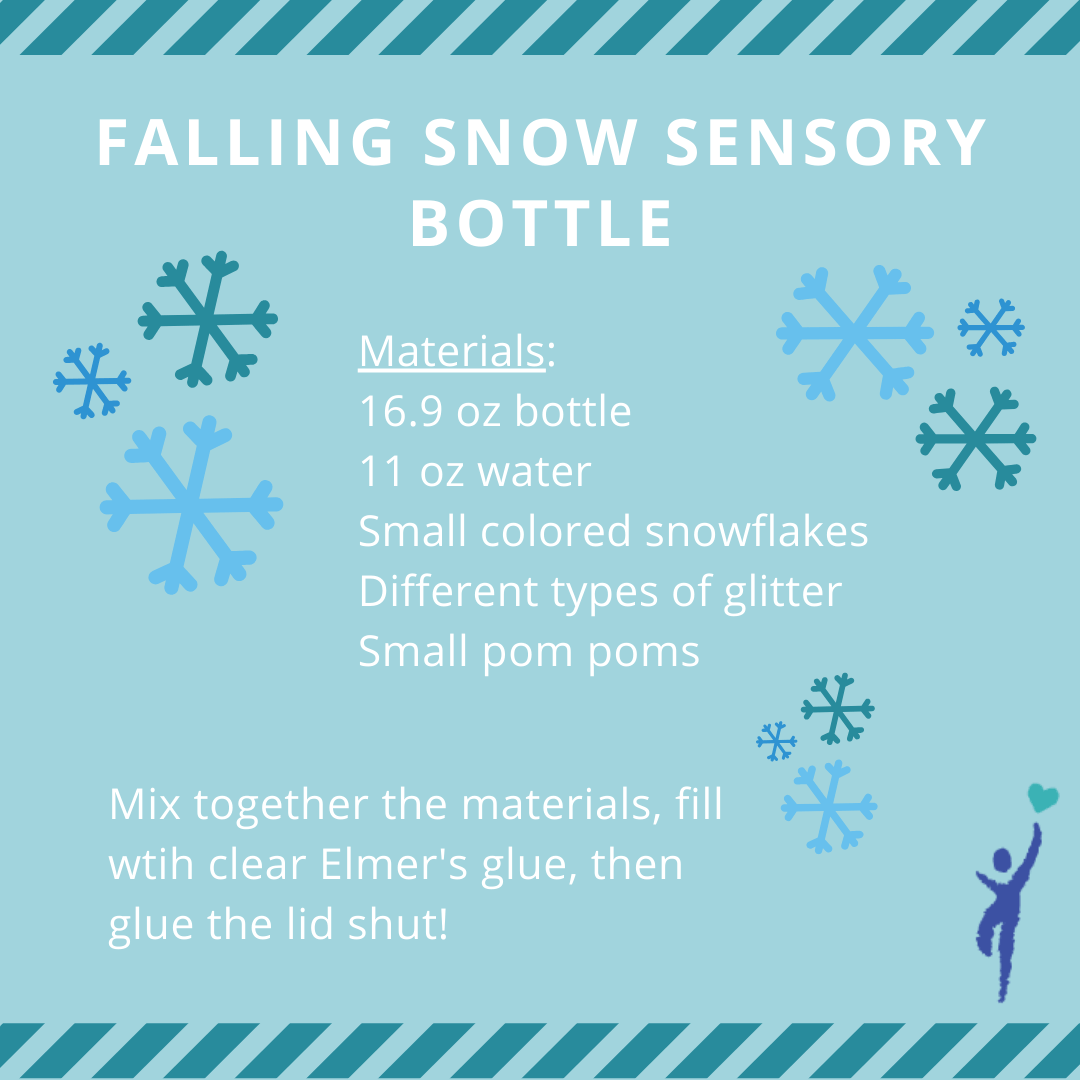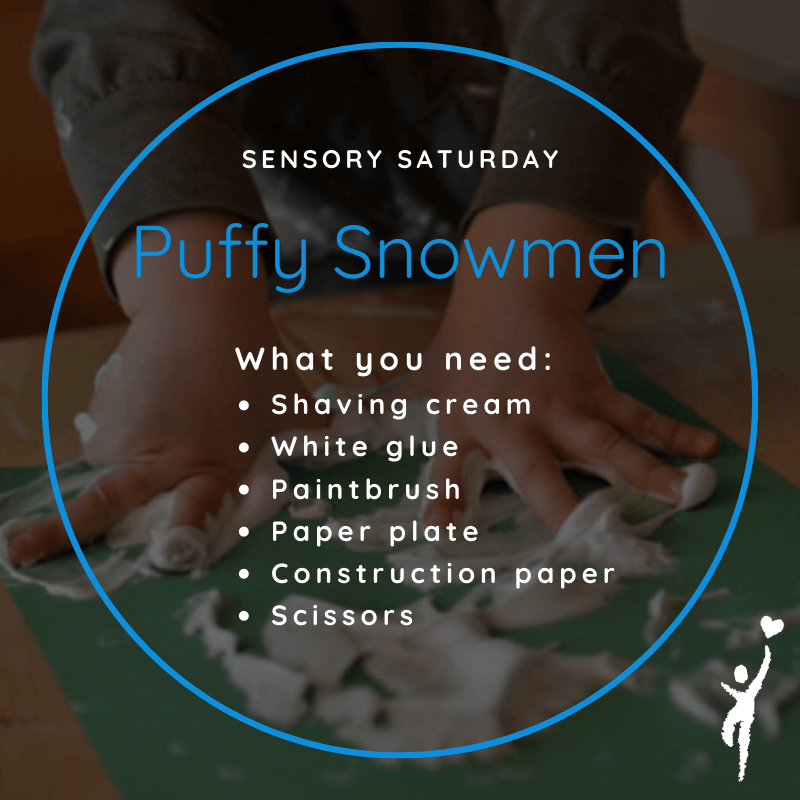 Harmony at Home Word Search
Download
and print this word search to find all of Harmony's animals that live at Montvale!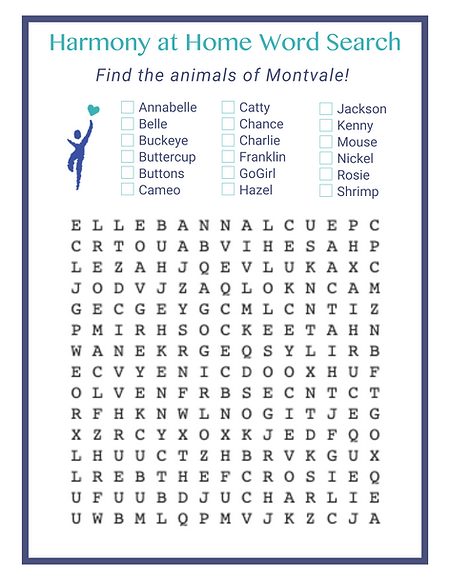 Harmony Mazes – Help Belle Find Her Way!
Download and print this word search to help Belle the goat find her way back to Montvale after her adventures!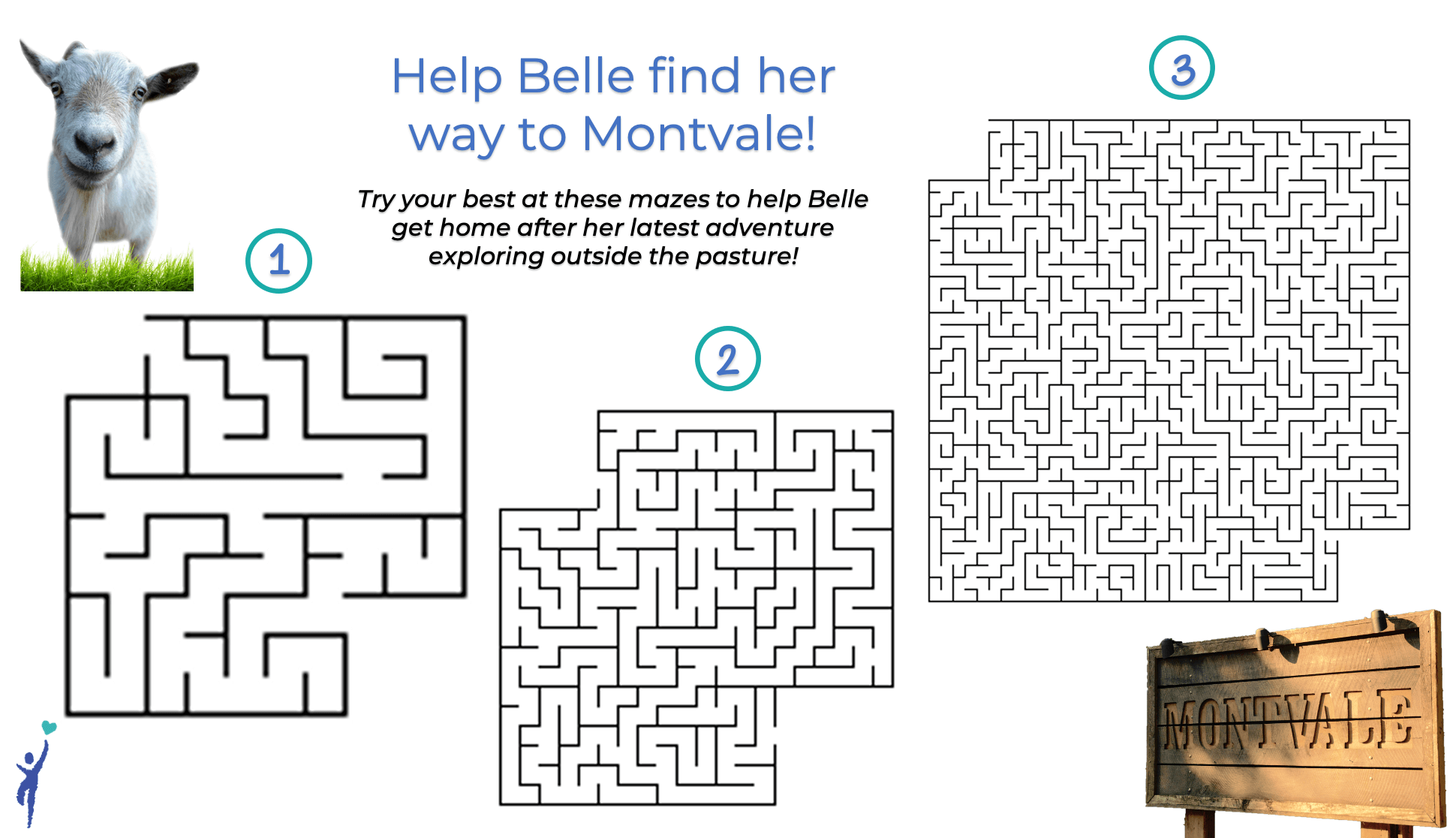 Kids Yoga Bingo
Try out some fun, regulating yoga poses with Kids Yoga Bingo!
Download this PDF
to print out the bingo sheets and instructions to get started!
Harmony at Home: Story TIme
Quiet Zone
Ask your children what they would like in a quiet zone. What are some activities that calm them? Find and create a little nook together that allows for this quiet space. Consider all the senses, for example, what textures do your children like (pillows, blankets or chairs), which smells aggravate and which smells calm (experiment with aromatherapy) and what role will sound play (silence, music, or something different)?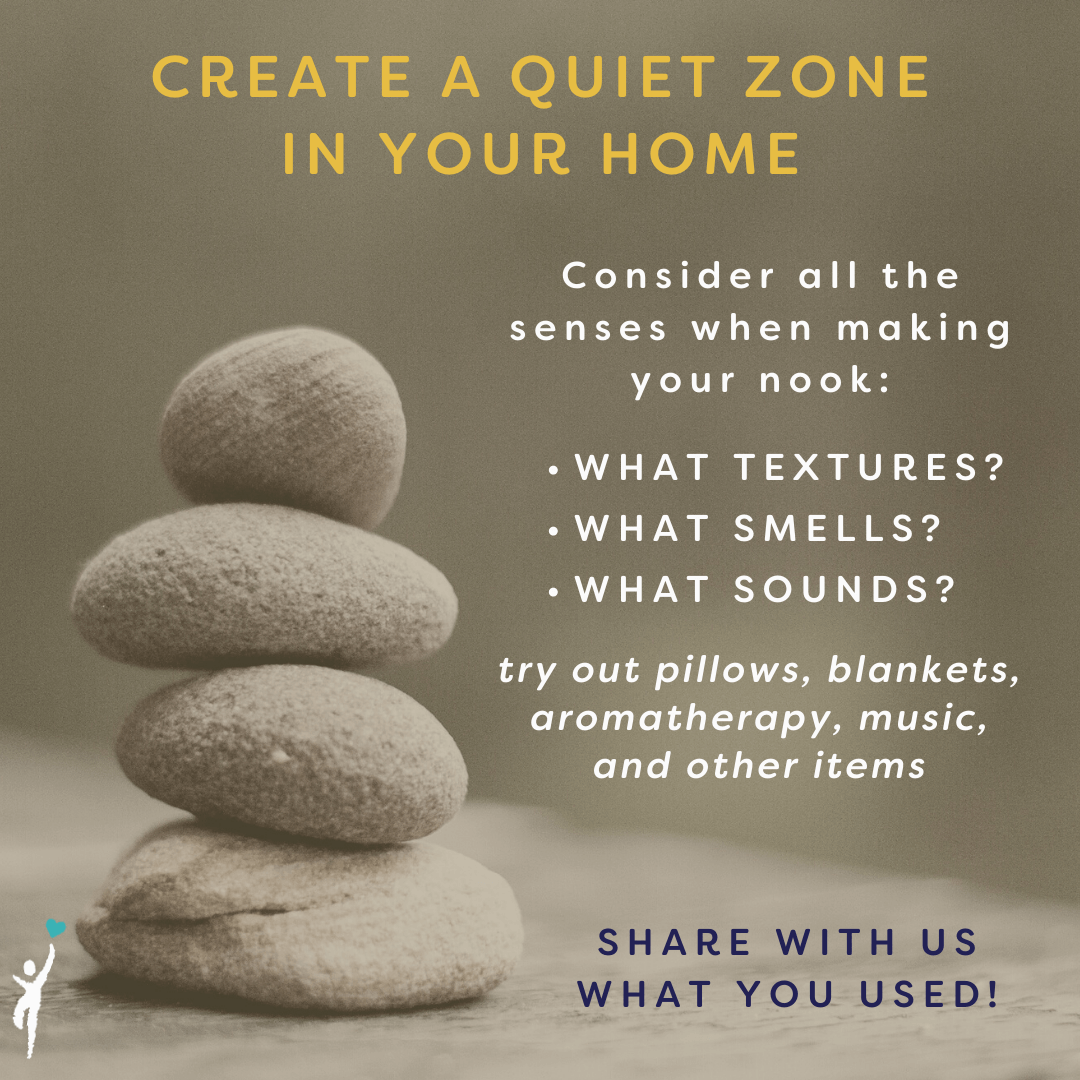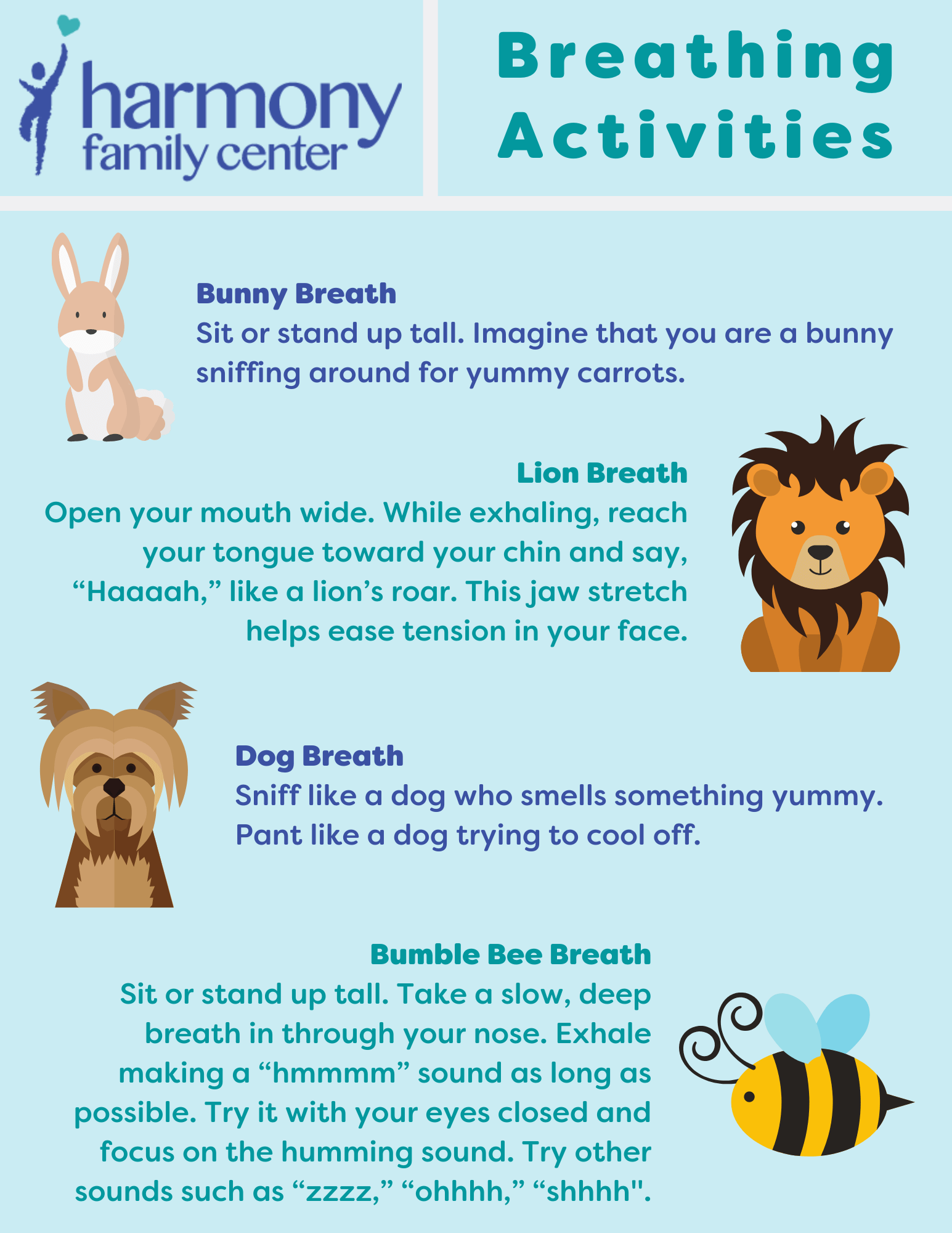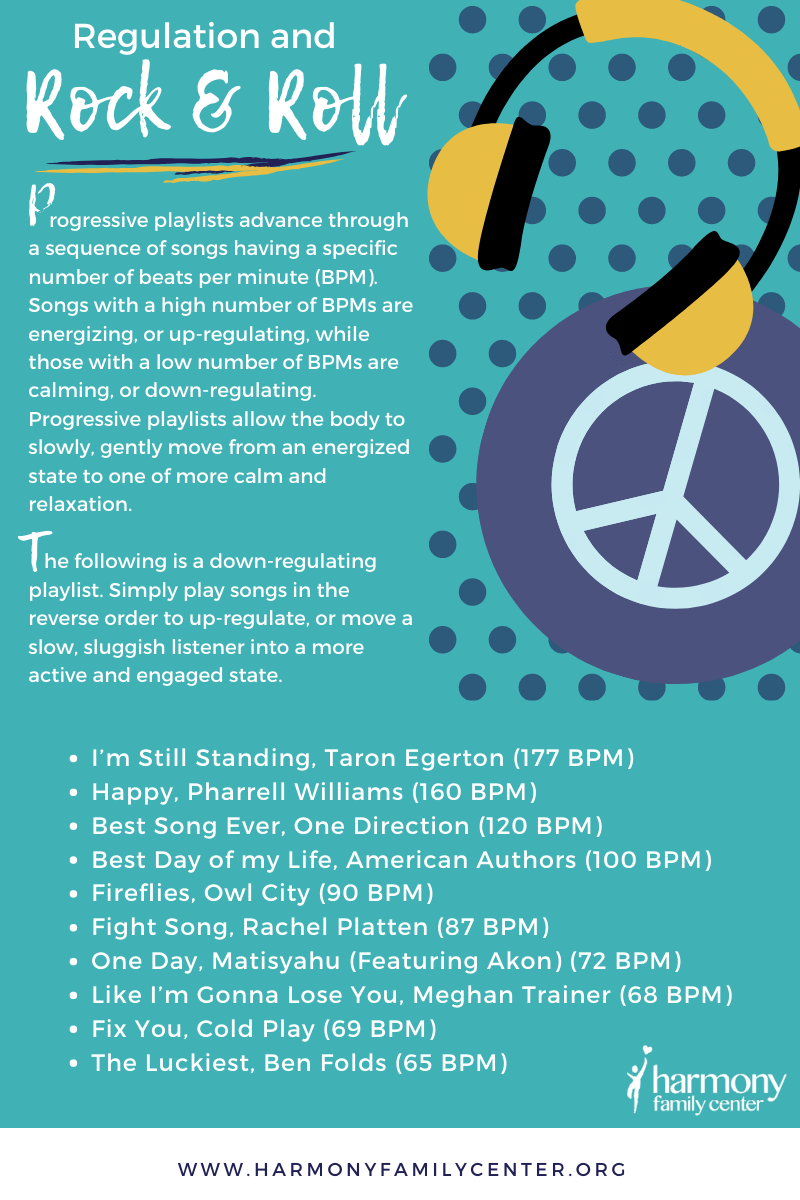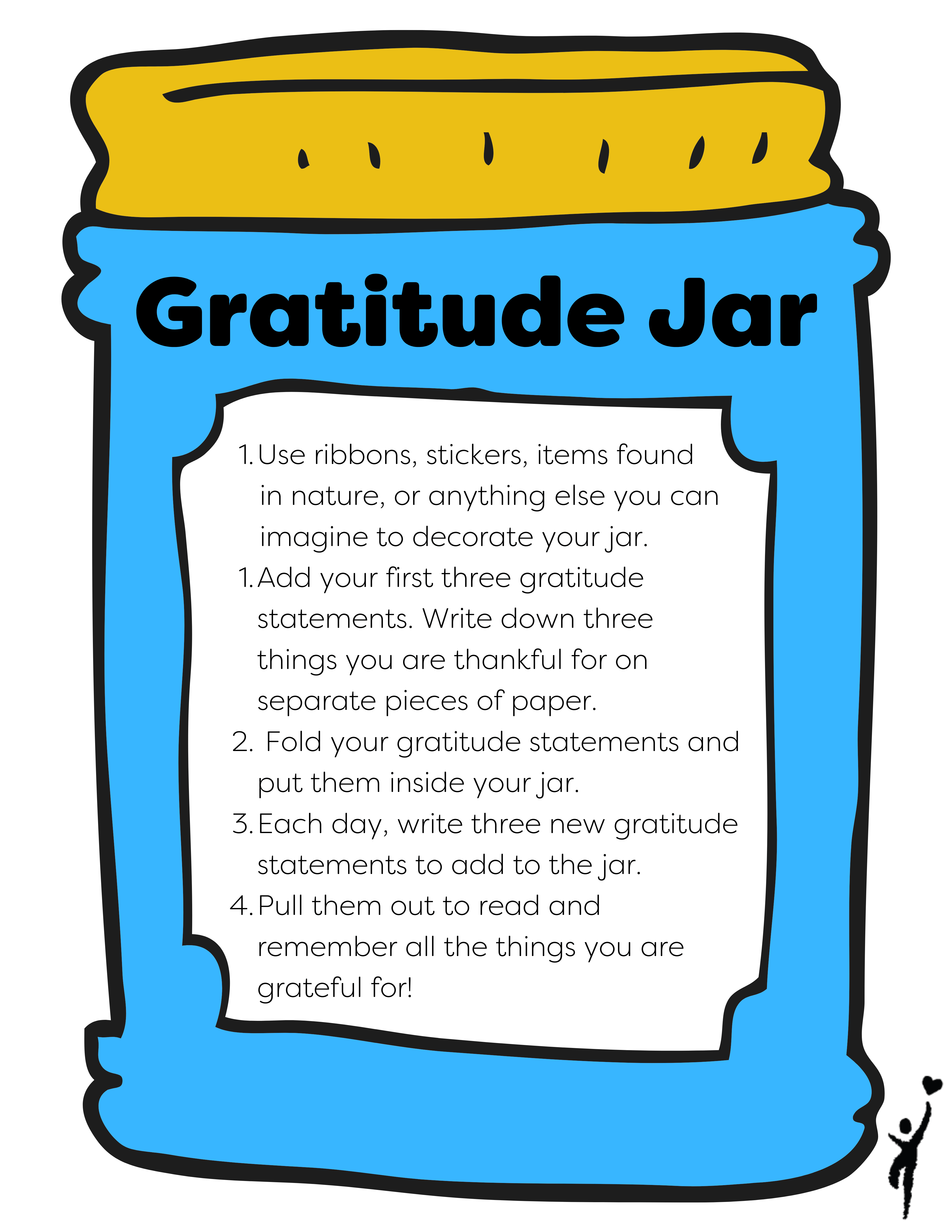 Nature Scavenger Hunt
Download our
Nature Scavenger Hunt
checklist to use your five senses to discover items in your own backyard.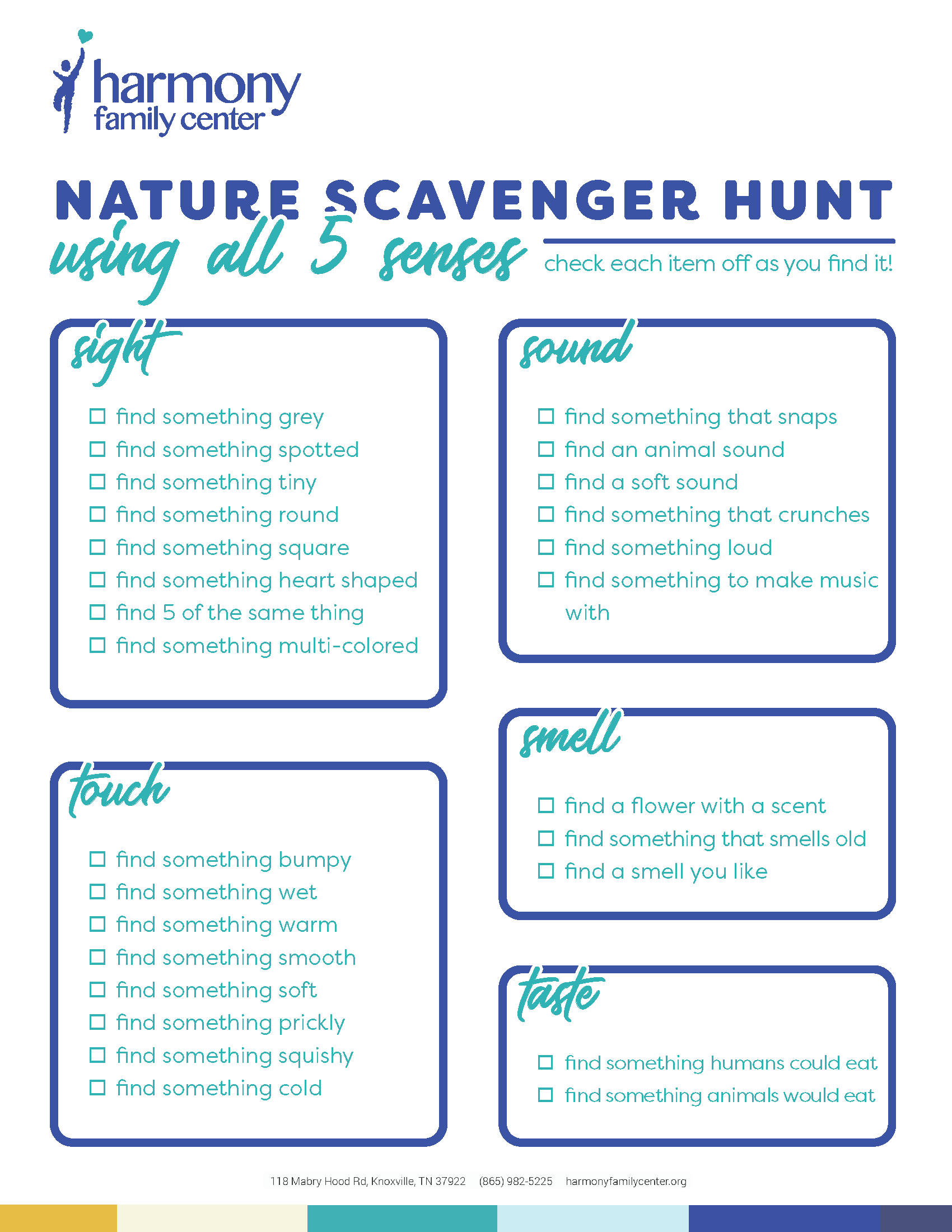 Go someplace—even your backyard—and walk together in silence, listening for sounds you typically overlook. To enhance the quietest sounds (and make it more fun), you can turn paper cups into amplifiers by cutting holes in the sides of two cups and hooking them over your ears, drinking side facing outward. Although nature is especially relaxing, a listening walk can occur anywhere—even a shopping mall or restaurant.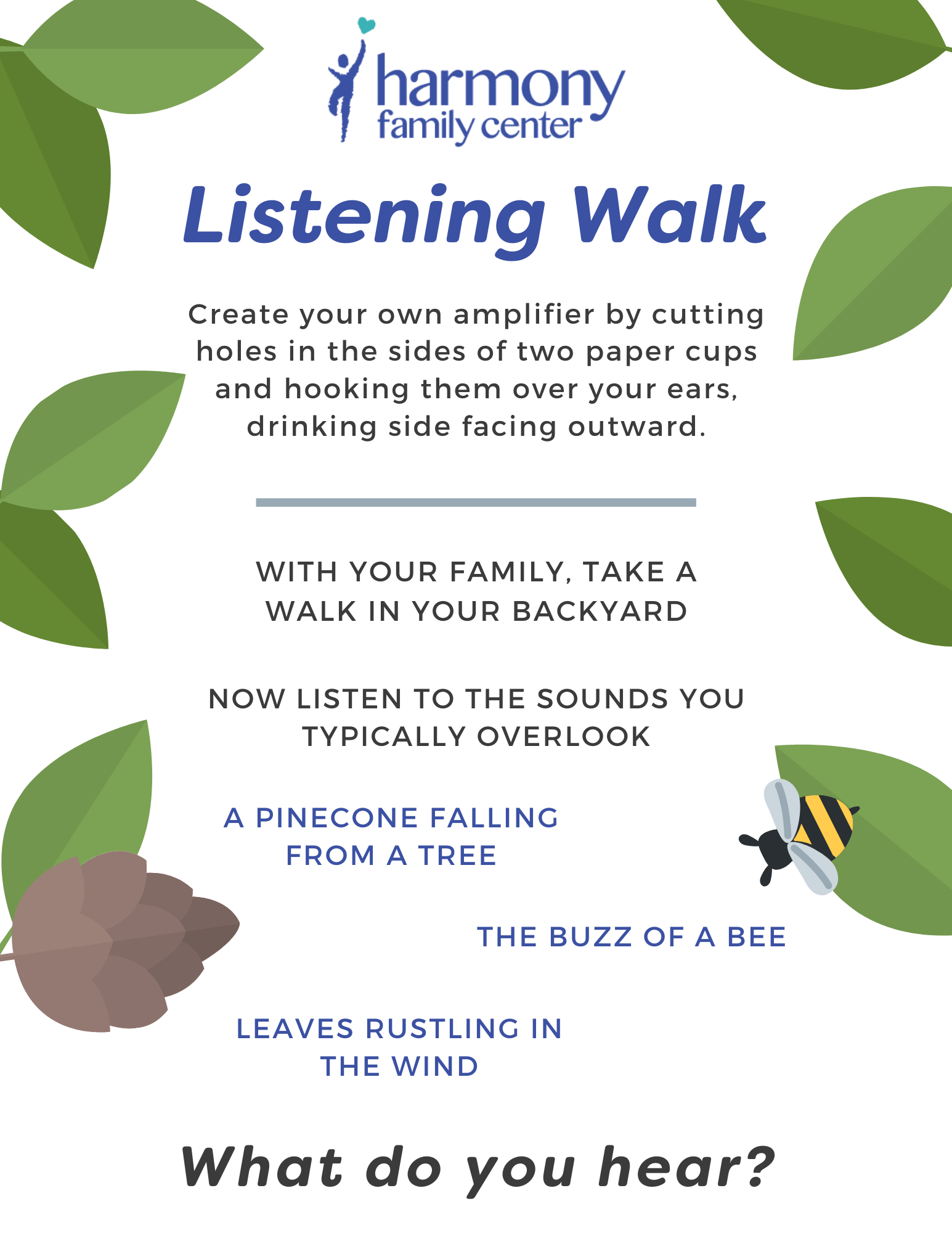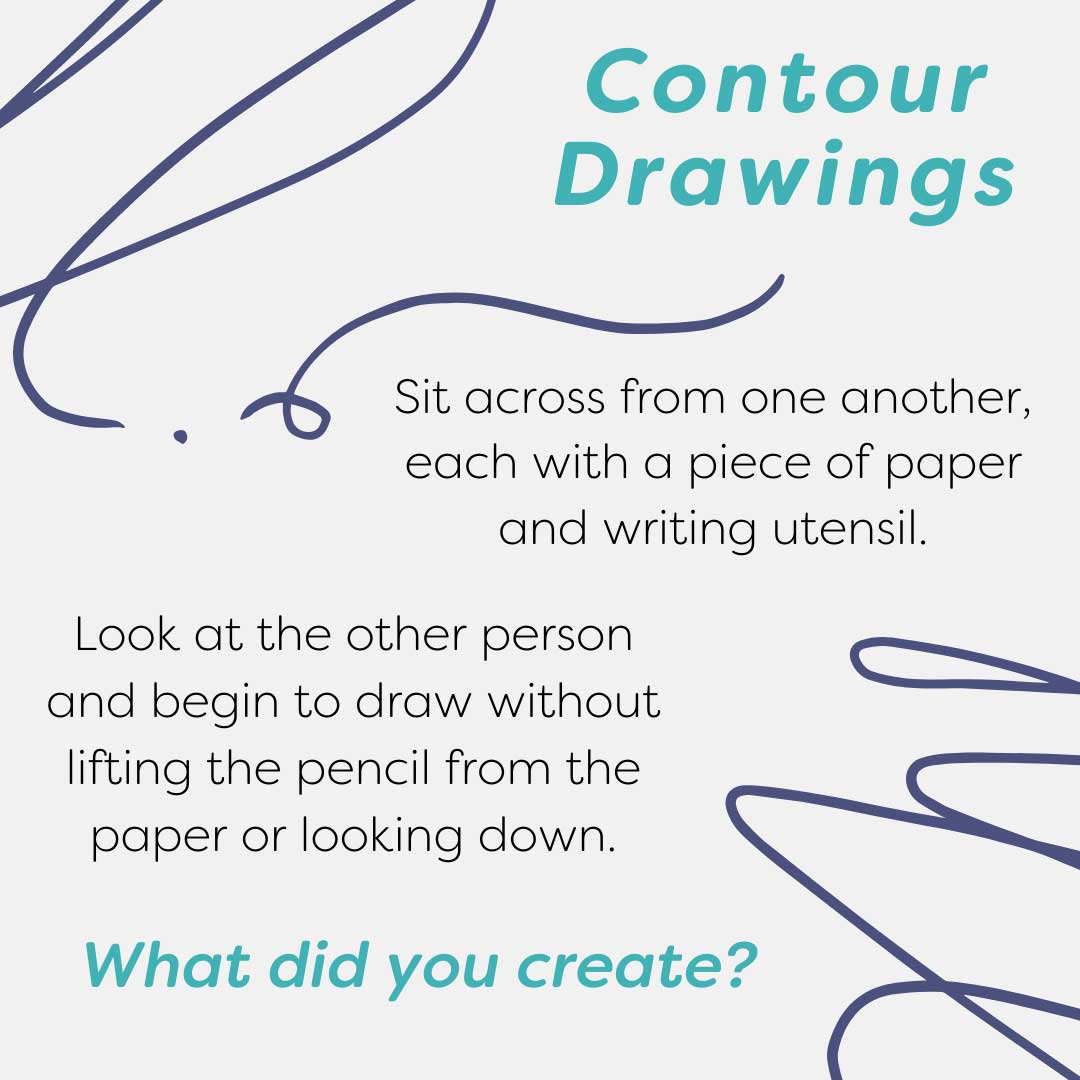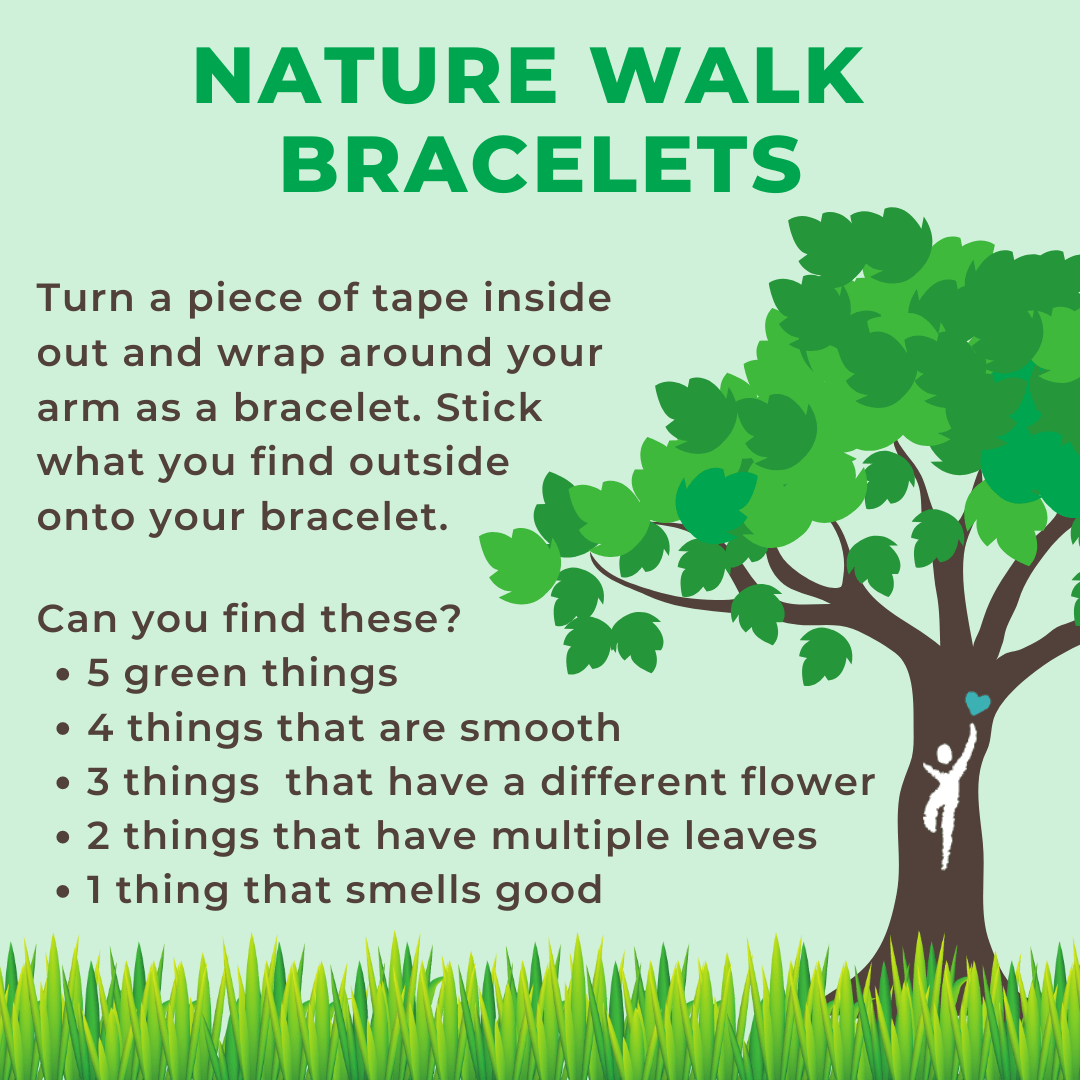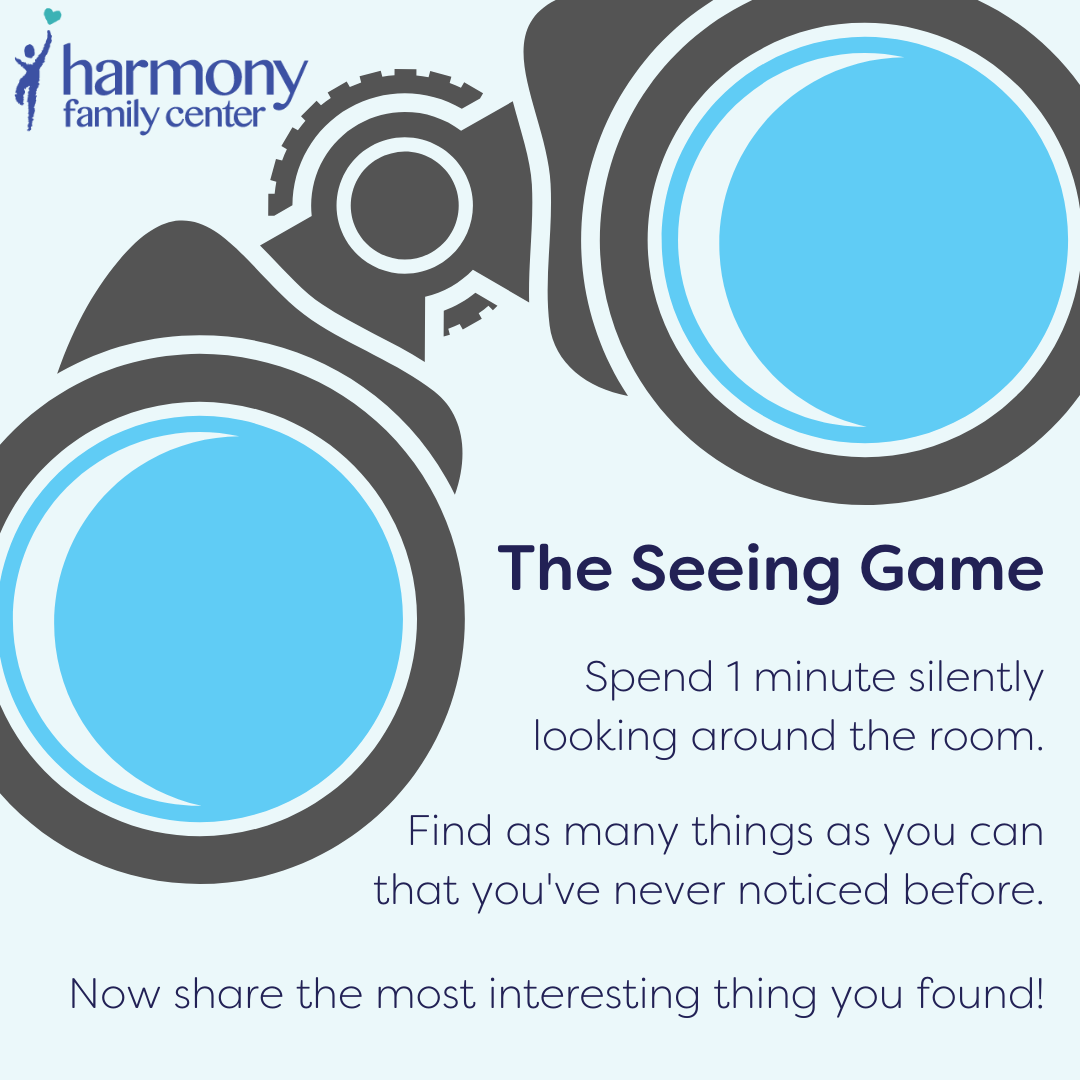 Harmony at Home: Family Activities